With the proceeds from the plant sale earlier in the year we purchased and installed a new Bench on the perimeter of Hangstones playing field. The bench has been manufactured from recycled materials.
Next time you are in the area take a stroll sit on the bench and take in the peaceful feel of Hangstones with it's community orchard and wildflower meadow (you may have to wait until spring for that though).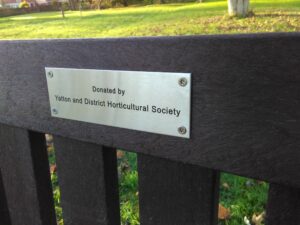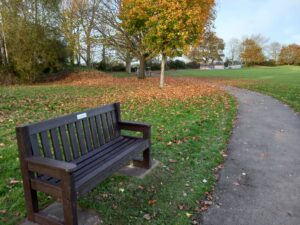 The Lions have also installed another bench at the far corner.